Paul Jameson
The Ballad of Buster Scruggs
Having taken an unintended writing break (bar writing short stories and dramatic whimsey) after completing Life of Maggot, I find I am again needing to play with words, so as to be ready when the Muse does eventually dance. Hence two blog posts in a week. This post, though, will be around one of my other main passions - watching film and TV - and today my thoughts on watching the film 'The Ballad of Buster Scruggs'.
As a once prolific reader - child and adult - whose ability in this department has been all but terminally cancelled due to a range of mental illnesses, film and TV have indeed become a Godsend for my intake of culture and art. In a way it has replaced books, and not in a negative way in this case. It is much appreciated. And with the advent of Netflix and Amazon, Sky and more, my choice is endless. I love and geek over shows like Westworld and Britannia, Man in the High Castle, and films of that ilk, so I thought I'd share the odd post on here. I must admit though, I was not anticipating how much I'd enjoy...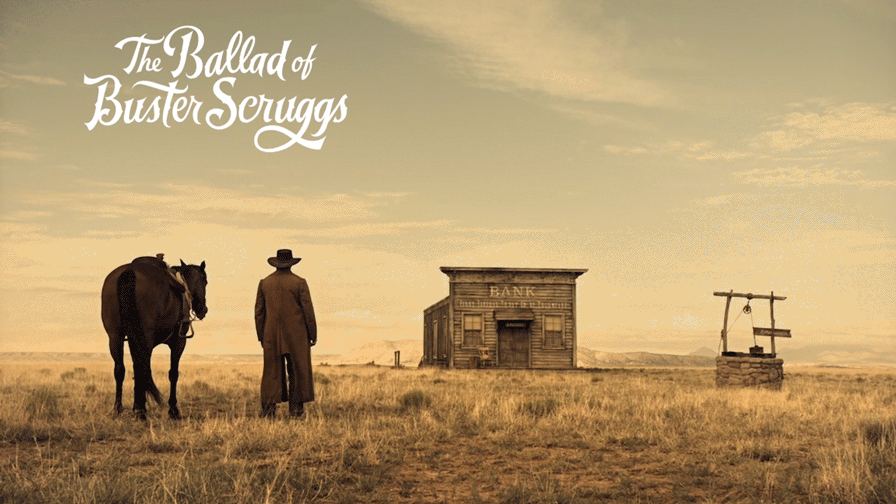 I'd seen it on there.
Often.
Did an um and ah over watching it. Thought it might be horribly artsy so looked elsewhere.
Watched lots of rubbish films;
Some goods ones too..
And kind of ran out of excuses not to watch it.
Boy!
It's brilliant. Seriously.
For a lover of the weird and dark, folklore, horror, clever artistry and dialogue, this had it all. Really. A montage of short stories set in the Wild West, a central theme focussed around Death, and a pastiche akin to the old books I used to pinch off my grandmother's shelf - you know the ones; those with the pretty pictures printed on glossy finished pages. Wonderful. From a musical 'out there' tale to romantic fare, and stupid is as stupid does, the luck of the unlucky, and the heart-breaking oration of a meal ticket, this film is a chest that is brimful of gold.
Really.
Watch it.
5 Stars from me, and a must-watch for Faustian lovers of folk horror and the weird.
If there's a topic you'd like me to consider in a blog, a book you think I really need to read and review, or a TV Series you think I'd enjoy (and you'd like me to include it in my blog) drop me a line and let me know.
Finally. If you do buy my books. Thank you.
And let me know what you think. Get in touch on Twitter. I'm always there; a writer, you see...