Paul Jameson
Alexander (Theatrical Cut)
I have to say I'm right into getting theatrical and extended cuts for historical and fantasy films these days. The first one I invested in was 'The Kingdom of Heaven', and it was just so much the better. Troy was the same, some of the battle effects they cut were amazing - made me wince - and then of course the three Lord of the Rings films - I can't even entertain watching the cutdown cinema versions anymore. Far too much was lost. And so the other day I stumbled on the extended version of Alexander and thought...
"Oooh!"
Happy days.
A film to watch anew.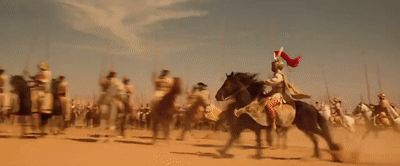 It's good.
I mean, I've always been fascinated with Alexander regardless, ever since getting the Ladybird book about him (see cover below) as a wee boy of about four. Now normally they cut the action scenes in films like this, but not so with Alexander. More time is spent on Ptolemy, his youth, the men around him from childhood, the politics, the rape of Pausanius at the behest of his father, and so in essence the whole film makes more sense than the cinematic release. The audience comes to better understand who the men are, the motivations, their relationships to each other and, of course, with Alexander. A far more coherent telling. That said, for action lovers, there are some additional scenes that were cut and which are ever the fun to discover.
On this latter point, the death of Bucephalus is far more poignant.
And the film worth seeing for that alone.
Good 4 out of 5 stars, for me.
If there's a topic you'd like me to consider in a blog, a book you think I really need to read and review, or a TV Series you think I'd enjoy (and you'd like me to include it in my blog) drop me a line and let me know. I also don't apologise for sharing my political views. Finally. If you do buy my books. Thank you. And please let me know what you think. Get in touch on Twitter too. I'm always there (I'm a writer, you see)...